Yes! We Deliver, Inc. has a very innovative, Housing Pilot Program in development. [A 'pet' project - jl]
If you read about this in the past - I'm very sorry - somehow, by error, an old 'blurb' was put -temporarily- here and, it made little sense.... and then it just got overlooked for some time. Try giving it another look:
It will be a Housing Pilot Program. We will purchase a suitable property or obtain a group of leases in a Federally Funded Housing Project. We will house two distinct types of people. Seniors who desire to live independent lives and need just a little daily help and assistance; and, we will also house folks with minor Mental Health Disabilities.
We will also partner with local youth programs and work with many already existing community organizations. Cooperatively, will have, a directed Youth Program in the same buildings that will utilize volunteers directly from the residents living there to work with [and -yes- benefit from also!] the youth - and, of course, the reverse is true= the youth will benefit from working with the experienced and knowledgeable senior and other disabled people living there.
These three groups of people will have a working, learning, and teaching relationship that will benefit all three groups, and the community as a whole - as these young people move on to college and more important positions later in life. Youth, and all residents will also have the benefit of help and assistance from local University students. Some interns who qualify will even benefit through earning college credits for their time and work.
Additionally, all residents will benefit from clean, inexpensive and safe housing. Look at it as a kind of federally funded housing project of the future; where residents get additional, needed services and supervision specifically suited to meet their individual needs...  all for free - covered with income from rent and private donations. Ions ahead of the 'Housing Authorities' HUD supports today.
For more information about this project please write Jerry Lombardo jerry@yeswedeliver.org
---
Announcing
Yes! We Deliver, Inc.'s
NEW TRANSPORTATION PROGRAM
For
Senior & Disabled Citizens of Utica
Yes We Deliver, Inc. will soon begin its new Medical Transportation+(Plus!) Program. This new program will allow senior and disabled people, throughout the City of Utica, to call Yes! We Deliver in the same general manner as one would call a Taxi Service for trips within the City. [WE ARE NOT A TAXI SERVICE THOUGH!].
Folks may call any time from 9am to 5pm to request a ride to a Doctors Appointment, or a run to the bank or even to the grocery store. We will come pick you up – drop you off - and then return to bring you back home where you started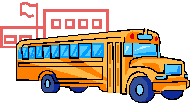 .
Who Can Use The Program? Any Senior or Disabled Citizen of Utica who needs such a service but cannot afford one.
You must join and become a member of the Yes! We Deliver Program. There is no charge to join and joining places you under no obligation. It simply entitles you, as a member, to call and use our transportation service. A legal issue.
How Much Does It Cost?
Yes! We Deliver, Inc. is a not for profit organization. Our services are always free to those who cannot afford a fee. We accept limited donations from those who can afford them.
Although the goal of this service is no charge at all to anyone, currently we are quite honest in stating we simply wouldn't be able to continue without at least a $5 donation for each one-way trip; however this cost will SOON be being picked up by local businesses who understand and support the new problems of senior and disabled people in our Cities.
Make No Mistake – This is NOT a Charge or Fee! If you don't have it and can't afford it – we'll smile and help you in and out of the car like everyone else! WE ARE NOT HERE TO MAKE MONEY  - WE ARE HERE TO HELP – First, Foremost, and Always.
For those who can afford it - we accept up to a $10 donation to help cover costs (and there are many of those…). Those who do donate the maximum (and we set this maximum amount ourselves) – be assured your contribution is well used and you are helping keep this program open for all. Our financial records are always open to anyone with an honest interest. Larger contributions are kindly accepted through the Board of Directors.
Yes! We Deliver, Inc. is an all-volunteer organization. All donations go directly toward the costs of providing the services. There are No Salaries or Stipends of any kind to anyone. In 2005 the positions of Program Director and Bookkeeper will transition to paid positions with benefits.
**Service only within City**
_______________________________________________________________________________________
__________________________________________________________________________________________
We Are An All-Volunteer Organization. Our financial obligations are equal to our operating costs. It's that simple. No Salaries, - Our Volunteers work from their hearts and pockets. For a complete listing and accounting of these costs - here
---
Remember: Gratitude is an Action.
---
More Information about Grant a Wish here
Outdated link, but working - will be updated, re-organized soon 9/28/06
More about our PC's for Children here
Only through serving each other do we become free.
An interesting fact:
In our first two years, Yes! We Deliver served over 79 people. 50% of those were single/widowed women over 70 living of small fixed incomes – all of them often did without simple things like fresh bread, milk, fruit - unable to do their own shopping any longer - and unable, or unwilling, to continually ask friends, relatives and/or neighbors. They just went without. The need was clear from day one. I speak of good, proud people. Folks that in their own prime - raised their children and helped their neighbors and worked hard in job and community…these people are our grandmothers, aunts, uncles, mothers, brothers, sisters and neighbors. Yes, We Deliver.
---
---
Yes! We Deliver, Introduces

Index-Main Page      Page 2       Utica.Live.com